All the best shells and accessories, all at one location, for you to compare side by side!
Since Adirondack Rowing began its business in 1970, we made the decision to provide the highest quality educational, informational, and instructional services for new and experienced scullers and rowers. We have kept to that commitment without fail. We have found, in every one of those years, that prospective and experienced scullers truly need a high quality rowing and sculling educational and instructional service before they consider purchasing a new or used rowing shell. All scullers who understand the importance of a quality educational and learning experience become happy, injury-free, lifelong scullers.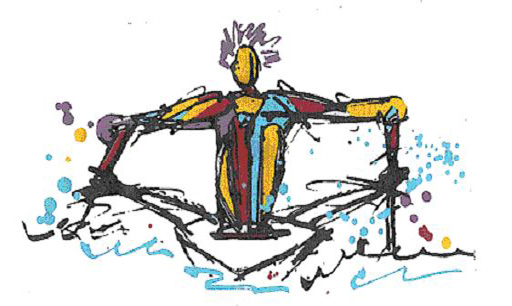 Our emphasis on the highest quality educational approach has resulted in our being the oldest and best full-service rowing shell dealer on the North American continent. Since our first sculling lesson in 1970, we have delivered  unparalleled new and used rowing and sculling products for open water and racing shells.
We also offer the planet's largest rowing shell rental program as well as premium, high-quality, individualized, sculling lessons for all levels of sculling. In fact, Adirondack Rowing was the first and remains the only company to have the rowing shells we offer and instruction on the same shoreline. No other full service dealer exists with such high quality services that we offer to the rowing community.
The best premium quality sculling lessons at the most affordable rates in the rowing universe!
We consistently and without fail provide our customers with premium individualized instructional sessions at affordable prices that includes value added items.
We have MAAS seats, footstretchers and all other MAAS parts in stock to keep your shell on the water this season.
Pete and Karen
(518) 745-7699 (ROWW)


[email protected]
The largest full collection of open water rowing shells and traditional rowing boat hulls on the market today.
All in one place for rowers to compare all at the same time, all at the same location.
Follow Us on FaceBook and Connect With Us on LinkedIn!
Great experience with us?
We would love for you to leave us a YELP review!

~ The GlideBoat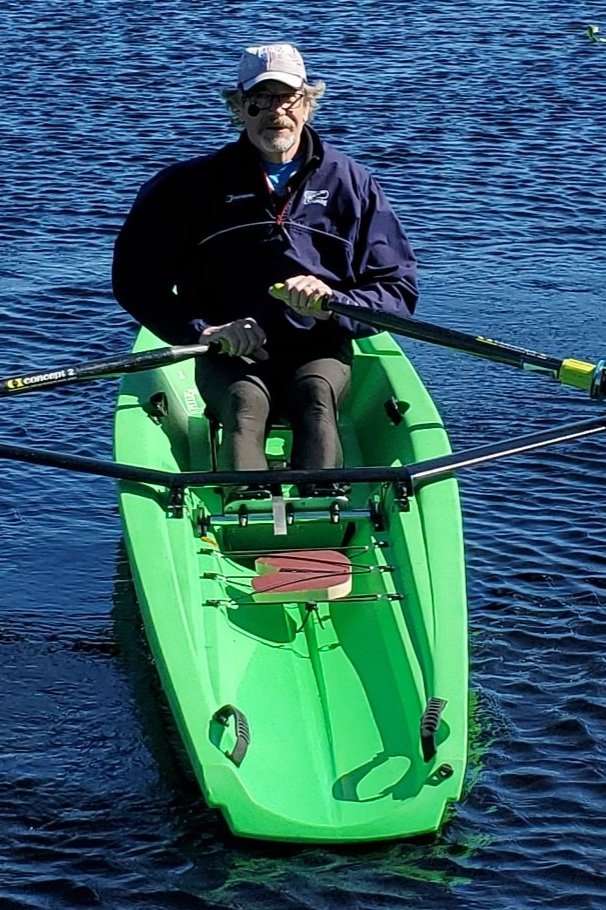 In keeping with Adirondack Rowing's over 50 year history of bringing the very best quality open water, recreational and racing shells to the same shoreline for rowers to experience, the Leo Coastal Rowing Boats and the GlideBoats are the clear choice to continue that tradition.
We are very proud to announce our new addition to Adirondack Rowing, the Leo Coastal Rowing Boat and the GlideBoat. These two boats hull design, exceptional quality of construction materials and craftsmanship, and highly appreciated beautiful design, make these shells the clear choice to add to our shoreline.
No one, guaranteed, will give you a better overall price plus essential extras, has a larger selection of rowing shells, or will treat you as well as we do before and after your purchase.
Not sure which shell is best for you or looking for a quick link to all the boats we offer? Check out the link below –
Email Us! Or Call Us! 518-745-7699 (ROWW)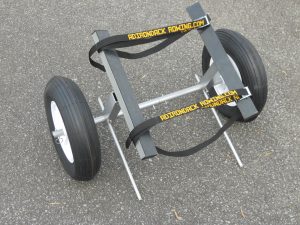 Our totally new and improved Adirondack Boat Dolly is available! Find out the best way to move a boat around on land.
Email

 or call us about it!

* Heavy duty aluminum struts & axles for strength, even for those really heavy boats
*Dual stabilizer legs for easy loading/unloading your boat in the water and on land
*Easily adjustable width, slimmer or wider, depending on your boat's width
Attention New York State Residents!

Did you know that we pay your New York State sales tax for MAAS, Alden Echo, and WinTech shell purchases? Saving 7% sales tax can make a big difference! 

Attention Canadian Residents!

Did you know the Canadian Tariff Classification of a shell is 8903.99.10?  You can import a rowing shell into Canada duty free if it is made in the USA.
If you have purchased your rowing shell elsewhere and you find that you need or would like expert instruction that won't cost you a lot of time and money, Adirondack Rowing has the best and most efficient rowing day classes in the rowing industry.

What you DIDN'T receive if you purchased a shell anywhere but from Adirondack Rowing:
Lowest guaranteed overall package price. 

$100.00 referral fee with every new rowing shell package sale for each and every rowing shell package sale for life.

Being able to review and demo the largest selection of shells located all in one location. 

Unbeatable and hands down the best customer service you will ever have now and into the future.

$145.00 total value of free informative and enjoyable rowing items which includes:

"Art of Sculling" 166 page book by Joe Paduda on sculling technique


4 Part Sculling DVD, which includes information for beginners, intermediate and advanced rowers


Great Adirondack Rowing T-shirt, 100% heavyweight preshrunk cotton, to wear while rowing!

Is it time to move your shell from your winter home to your summer home?  Did you purchase a shell and need to have it transported to your home, lake front cottage, or to your club? Our drivers transport rowing shells all along the Eastern Seaboard from Maine down through Florida and into the Mid-West.

                                 Give us a call for a quote today!

                         

Rowing Shell Repair Services

Did you have a mishap and hit that partially submerged log in the lake?  Did a tree fall on your shell during the last storm?  Or maybe the neighbor's son used your shell as a riding toy? If so, give us a call or send us an email to see if we can help you out.

                                      Free estimates!
Or Call Us! 518-745-7699 (ROWW)
Are you looking for a drop in sculling system for your boat or shell?
We have them all here!
Click on the pictures to learn more about each drop in sculling system.
Does your boat need a storage rack at your club or do you need a storage rack for your home or lakeside cabin?
Check out these

boat storage racks

and

Trailex Trailers
!
"If a company's rowing shehttp://glideboatll is not on our shoreline, they are afraid to compete with the best."
  We have found that the sliding seat Guideboats and Wherries out perform most open water shells in rough water in performance & versatility.
Rowing Shell Sales

Adirondack Rowing is the world's largest provider of new and used rowing shells and sliding seat touring boats. Since 1970, we have provided access to only the best quality shells and rowing products. In fact, we have taught more scullers and sold more shells than almost anyone else, including manufacturers. We deliver our customer's shells more efficiently and safely than anyone else. We remain totally committed to bringing you the best equipment in the quickest and most cost effective way possible for over 40 years.

High-Quality Private Sculling Lessons

Our rowing school has been providing great sculling instruction for over 40 years, specializing in high-quality, and efficient one to one instruction. Our expert instruction ensures our rowing school is full of happy scullers spring, summer and fall. Our mission is to provide high quality private instruction to allow rowers, who have limited time, to replace week long rowing camps.

Rowing Shell Rentals

Adirondack Rowing offers rowing shell, Guideboat and Wherry rentals from dawn to dusk, 7 days a week, at our location or yours. Enjoy the beauty of an early morning row while on vacation in the Adirondacks with a rental of a boat or two. We are able to provide a variety of shells, Guideboats and wherries for rent along with delivery and pick up if necessary. One-hour rentals to multi-day rentals are available.
We want to thank all of our great customers who have been such a support to us over our 50+ years of business.  This support has allowed us to continue to bring the best open water shells, Wherries and Guideboats to your shorelines for enjoyment.
If you are interested in a premium roof rack,
we are also the first Yakima and Thule roof rack dealer on the Internet!
Click HERE to visit Adirondack Racks
Since we opened our doors in 1970, we have been, and continue to be, very proud of our unparalleled customer service and our motto to treat others as we would want to be treated. Over the years we have received unsolicited letters, emails and phone calls, all with the nicest words from our customers, as well as some from people who were not our customers!  We always respond to our customers with our appreciation, as we are very thankful of these kind words.  On our testimonial page we proudly post these phone calls, emails and letters for others to read so they too will know about the high quality of customer service we stand behind here at Adirondack Rowing.
Please click here to read what others have written about our customer service.
I just want to let you know that Bill, Dave, Gregory, and I all had a wonderful time rowing from Long Lake to Ampersand Bay in your Adirondack Guideboats last week. We greatly appreciated the care you took in explaining everything we needed to know about the boats and wheel-a-weighs, providing us with a repair kit (which did come in handy for retightening some bolts along the way), and instructing the novices in the basics of sculling. Please also extend my thanks to Karen for her patience in answering the many questions I had before the trip.  M. Schleier, PA.
Just a note to say thank you very much for the great sculling lesson. Your class was what we really needed. We only wished that we would have taken it before our other lesson! We have never experienced such well thought out, practical and fun instruction.  We learned a lot in the two hours and it really shows in our sculling stroke. Our friends at the club quickly noticed how much we had improved after we got back from your place. Thanks again and we are so pleased that we found you! S & L Paulicek, Pittsburg, PA
I can't thank you enough for your service and treatment of me as a first time shell buyer. In gathering all information possible from every source on rowing you were the standout among all dealers and manufacturers. Unlike the others you were completely positive, definitive, very thorough and quick to help me out. This means a lot to us Alaskans because it is difficult to receive what we want in a timely manner. Rowers would be crazy to deal with anyone other than you. S.Anstin, Fairbanks ALASKA
Thank you so much for having my family at your Rowing School. We learned so much and had a great time!  My wife and kids enjoyed the rowing so much!  To be able to compare all the shells and family boats in one place is the way to go. You were so descript on the attributes of MAAS, Alden and Pocock that the decision on which shell to buy was easy.  We plan on coming back next year when our son is old enough for his own shell. We know he will get the best shell for his needs while on vacation in the Adirondacks or almost anywhere else in the Continental USA. M. Kellerher, Madison WISC
Or Call Us! 518-745-7699 (ROWW)