The Best Shell Rack in the Rowing Universe!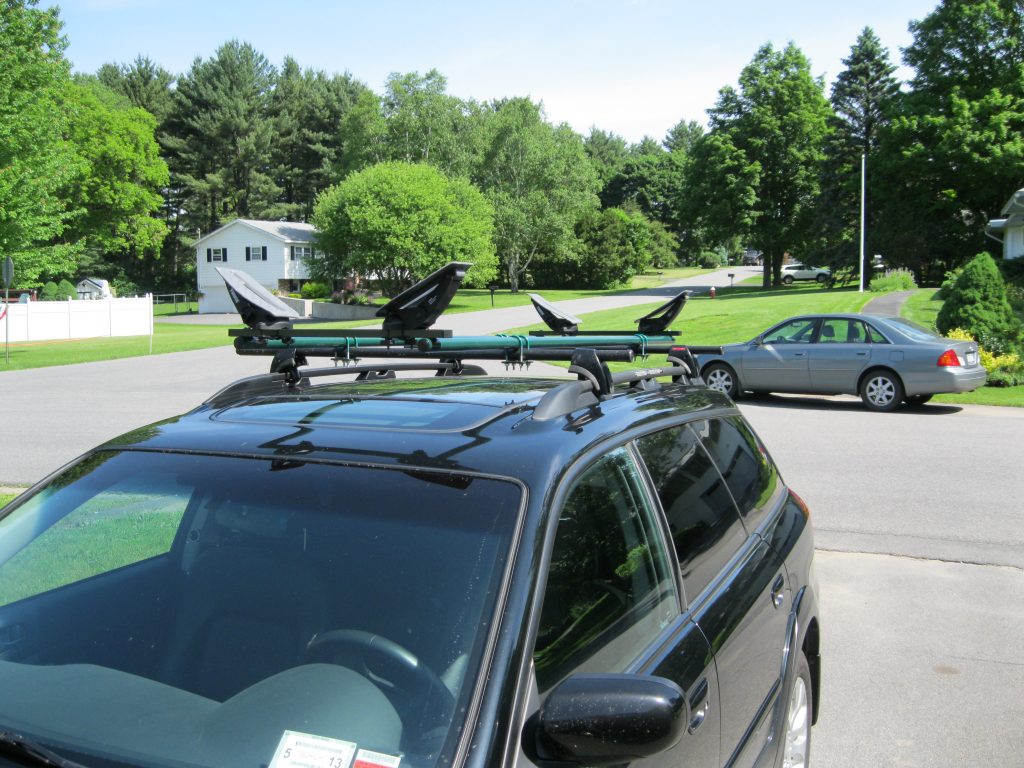 Check out the Shell Rack for single shells over 22′ long.
One of the best shell racks we have found since 1970 is pictured on this page and is unsurpassed in quality and purpose.
Nobody relies more on a quality shell rack than we do at Adirondack Rowing. We deliver more new and used shells to all locations in the United States and Canada than any other leading manufacturer of rowing shells. We are proud to say, in all the decades that we have transported our shells using this shell rack, we have never had a shell damaged in transportation!
  John's MAAS Aero on the Shell Rack
When your roof line is too short to safely support a shell, a Shell Rack is the answer to getting your shell to and from the shoreline safely. Please remember, if you do not already have a  factory installed roof rack with crossbars, or a Yakima or Thule roof rack, you will need to purchase a roof rack to attach your Shell Rack to.
Need more information?
Read "How To Rack Your Shell Up Right"
SPECIFICATIONS:
Length: 72″

Width: 24″ 

Updated – Black anodized tubing

"U" bolt clamps attach the rack to the top of your Yakima, Thule or existing factory car rack system

Thule's Set-To-Go Saddles cradle the hull of your shell for a no damage ride, adjustable for any width shell

1 pair of 1.5″ wide shell straps are included

This shell rack is fully adjustable and can be made to order, unlike any other shell rack made today.

Check out our

Vee Shell Rack

if you have to transport a shell longer than 24 feet
                   Pricing $395 plus UPS freight $65
Don't know what you need?
Give us a call or an email and we'll walk you through your options.
ADIRONDACK  RACKS
Give us a call at 518-745-7699 (ROWW)