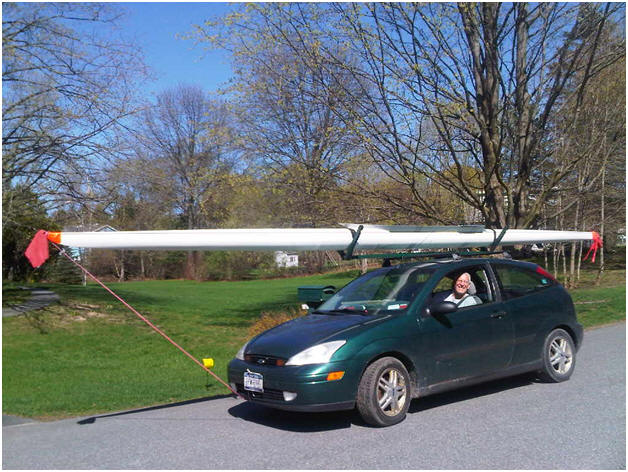 Life goes by pretty quick; so hasn't the evolution of car racks!
To simplify racking shells for our customers, we recommend the following:
Think car rack first – if you do not have an existing factory installed car rack with cross bars, you will most likely need a Yakima or Thule rack system. These two rack systems are the best to support a Shell Rack or Vee Rack. 
Then, think  Shell Rack system. The Vee Rack is specifically made for shells longer than 24 feet. If you have a shell 24 feet or shorter, take a look at our Shell Rack.
Need more information? Read "How To Rack Your Shell Up Right"
Specifications:
8.5′ long

Two "V"s, one at each end of the monorail
Pricing:
This rack attaches to a Yakima or Thule rack via large "U" bolts which are included along with our heavy duty 1.5″ wide polypropylene straps.
Karen and I have considerable experience racking vehicles and shells
with more than 70 years experience combined!
From here, due to the complexities and uniqueness of so many vehicles, please call or email us.
Or Call Us! 518-745-7699 (ROWW)